CHRISTMAS TEA AT BETHLEHEM...
December 4, 2022 from 2:00 - 4:00pm in the Gathering Space at Bethlehem
Please bring:
* 1 Dozen Cookies to share
* 1 Wrapped gift to exchange ($5-7)
* 1 Canned/Packaged food item for Baby Pantry food cart (turkey provided by WELCA)
Please sign up by poster in Narthex to give us an idea of how many to plan for.
Come Join Us!
Bethlehem Choir Opportunity!
The choir has performed well of late... New members are always wanted and welcomed...so come and add some music to yoru life! Tuture rehearsals are shceduled for 29NOV, 6DEC, 13DEC at 7:00PM. Christmas performances are being finalized. Than a break until rehearsal 26JAN. Director Tony Bero and his members would love to welcome you. Contact Tony at bero.tony@gmail.com or 942.1162.

2023 Annual Budget Meeting after the service on December 11th! Plan to stay...much to talk about.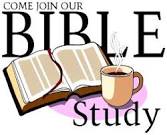 Wednesdays are a busy day for Bethlehem! We have two Bible Studies that you are able to take part in.
Adult Bible Study gets together on Wednesdays from 9:00am-11:00am. It is a casual discussion of the Gospel of Mark. Bring your bibles and come, share, learn and grow with us.
The Wednesday Zoom Bible Study meets on Wednesdays from 1:30pm—3:00pm is taking a break for DEC. If you are interested in joining in for January, please contact either Pr. Paul or Barbara Oster for the zoom link.

Stay tuned for the next Book Club visit on January 24. The book is Update for January!
If you want to join the group, contact Cindy Monroe at cmonroe@chartermi.net.