Mission Endowment Committee
The Mission Endowment Committee is currently led by Chair Jim Hutchison, Secretary Patti Friedli, Treasurer Paul Ton, and members Norm Fred and Joe White.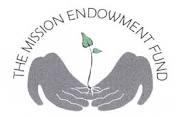 From the Committee's Statement of Purpose:
A1. The purpose of the Mission Endowment Fund is to provide a vehicle and structure for charitable giving on a local and global level. Members who have the ability and desire may use this means to further the mission of Bethlehem Lutheran Church in witnessing to the message of salvation through Jesus Christ.
A2. The purpose of the Mission Endowment Fund Committee is to promote funding for specific needs that support the church's mission OUTSIDE Bethlehem Lutheran Church. The committee will seek to provide a perpetual source of income to benefit the following current categories:
Missions: local, regional, and worldwide projects.
Christian education projects
Worship and music projects
Capital projects
Children and youth projects
Stewardship of God's Creation
Other ministries the committee deems worthy
For more information on the Mission Endowment Committee, or to make a contribution to their ministry, please contact them.