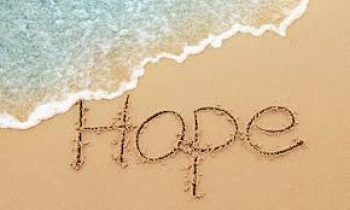 Our blog begins by not just focusing on who we are, but whose we are...
We belong to a God who gives us everything, and calls upon us to take comfort and "be still."
To begin with, I wanted to make Art Newhouse's "Saturday Sermonette" available to all. (Click here if you'd like a full copy of "Be Still" by Pastor Art) He does a great job, friends - check it out. ;)
But the full story of this past weekend is that Art and I were all set to "tag team" the weekend. I was going to get a Saturday off (on March 14th) while Pastor Art officiated over Holden Evening Prayer and preached on Psalm 46, with me preaching and presiding over worship on Sunday morning, March 15...We've done this sort of setup before. It's a great way to team up on a third Sunday of Lent.
And then the Coronavirus preparations across the nation kicked into high gear. Between this past Wednesday, March 11th (when large numbers of parishioners showed up for our 2nd "Lent Night") and Friday morning the 13th (go figure), every professional sports team, hundreds of universities and state governments all over the country had already postponed or canceled events, schools, and "seasons" - all in the efforts to "flatten the curve" of this novel and dangerous virus. Makes sense, now that those decisions are now behind us. But pastors can assure you that postponing church for a minimum of 3 weekends was anything but comfortable!
So we all knew we had a real crisis. And as Bethlehem joined scores of churches in closing its doors for worship (at our bishops' requests and our collective sighs of relief), one question loomed for us all:
"How will we respond?"
With fear? With despair? With frustration...or with hope?
We chose hope, and if you get a chance to read Art's sermon (at the link above) or hear/see it on our new video podcast, you'll notice that God wants us to trust Him, not just when things seem normal, or at least manageable, but in times like now, when life seems anything but typical.
"Be still and know that I AM God," says the Psalmist in verse 10. This is not God telling us in condescending fashion to "Just relax." God's Word is seldom simple and pithy. It has layers of meaning, and for that I give thanks.
In his sermon, Art highlighted that the word "crisis" in Chinese is actually translated more accurately as "Dangerous Opportunity." Not something terrible by default, but perhaps instead [and these are my words] "terribly rich with transition and the chance for new life." Yet in order to get to that new life, we may need to highten our sense of awareness, be ready to adapt, and most importantly - listen...to God especially, and to one another and ourselves.
So I'll end this unusally long 1st blog entry with a quote from the tail end of Art's message (he says it better than I did) :
So as we may sometimes wonder where God is in the midst of our crises, He is saying to us BE STILL...Be still and as you turn everything over to ME I will show you that I am your safe place...when you turn it all over to Me I will show you that I am there with you...I will show you an opportunity in the middle of your chaosandcrisis.It may be about faith...it may be about healing of body or soul...it may be about directionfor your life.But He says, if you keep trying to do it YOUR way, you will missME and I don't want you to miss ME.HE says to us, "BE still and know that I am your God" now and forever...Amen.
-pb