During this shutdown, stay home, stay safe period I have been thinking about Psalm 23. To me, this is an inspirational chapter in the Book of Psalms. During the next few weeks I want to share some thoughts I have about this wonderful and inspiring passage. Now, I am no Bible scholar or theologian – I leave that to Pastor Paul. I am simply giving you some of my person reflections.
We can have what we need within the word of God where we find refuge, serenity, wisdom and forgiveness. Not all messages within the Bible may be clear to our usual way of speaking and comprehending. In the words of Psalm 23, we can take meaning from what one believes to have been said or at the very least, a clear message that God will be with us no matter what happens, or who we are.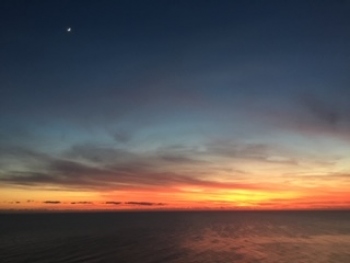 Did you know that you can count the first five words on the 23rd Psalm on the fingers of your right hand? Do that when you are feeling stressed or need the peace that only God can give you.
Let's look at the first three words of the Psalm:
The Lord
In the book of Exodus, God appeared to a shepherd – Moses. He gave his name, "I am Who I am", God almighty, unchanging, yesterday, today, forever. Our minds simply cannot fathom the limitless glories of the Creator. It humbles our hearts, balances our thoughts, lifts our perspectives, reassures our spirits and strengthens our souls.
Think about it – The LORD – The Creator of the entire universe, the One who sustains all things by his word, the One who knows us by name, and the number of hairs on our head, the One who has Infinite Power, the One who is Sovereign every detail of our lives, the One who gives life to every creature from kings to single-cell amoebas. He cares about YOU and listens to your prayers! – The LORD – is MY shepherd.
Is
The present tense. Not was or could be; he is ever present, right here right now. To be present.
Come back next week for more on this wonderful and inspiring psalm – filled with love, hope, and courage.
-Phil Anderson