Hello, and welcome back to my blog about diving into Psalm 23. I hope you took some time to consider how this wonderful set of six verses applies to your life; not just now, but also every day and in every way. When the Lord is your shepherd, you have enough. He is enough. Enough to meet your needs, calm your nerves, clear our vision, restore your sole, ensure your future, and bless your day.
So, last week I talked about the first words, The Lord is. I want to go back and remind you about the word is… This word indicates existence. If something is, it truly exists, thus it is a "being verb". God exists. He is. The Lord is. The word is also indicates an immediacy, the present tense. The verse does not say he was my shepherd or will be my shepherd. He is my shepherd in the here and now. To David, the author, God is in the moment, in every moment. For us, God is doing something right now; not something waiting for us in the future.
MY
Pastor will appreciate this… My, is a personal pronoun and Psalm 23 is full of them! I counted the personal pronouns in these six verses (my, I, He, me, His, You, Your, they) and there are twenty-eight of them! The Psalm speaks to us in a way that is so personal and individual to each of us. When we say that the Lord is MY shepherd, we are actually saying, "I am his sheep. He is the master of my life and I am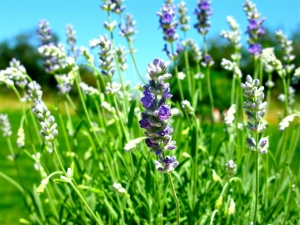 under his care." In the time of David, a shepherd by trade, he loved his flock of sheep. Shepherds bonded with their sheep and the sheep with their shepherd. Jesus talked about the Good Shepherd in John 10:3, saying "He calls His own sheep by name and leads them out." We are Christ's sheep. We belong to Him.
The next word in the verse is SHEPHERD. This is a major word in Psalm 23. It truly defines this relationship between God and you and I. It is so significant that I will send the entire blog next week talking about the word and how it shapes the rest of the Psalm to follow and our personal relationship with God.
This week, try this fun exercise:
Repeat the following phrase emphasizing the BOLD word. The sentences change in a subtle and yet perfect way. It demonstrates our relationship with the God of the universe.
The Lord is my shepherd
The Lord is my shepherd
The Lord is my shepherd
The Lord is my shepherd
By putting emphasis on the different words you get a slightly and yet significant difference and insight into this opening verse.
Come back next week as we explore more about this wonderful and inspiring message. Stay healthy and safe.
Phil Anderson