I hope you have enjoyed the series I have written about Psalm 23. I have found the experience to be fulfilling and insightful. As I read and reread these verses, I am struck by the simplicity it offers the reader. We all look for ways to simplify our lives. There is much chaos, confusion, and events that seem to swirl around us every day. I see Psalm 23 as a very simplified version of life: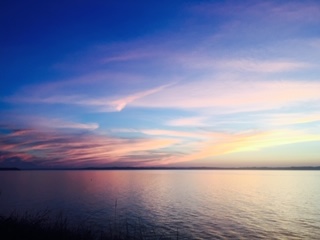 Beside me – My Shepherd
Beneath me – Green Pastures
Near me – Still Waters
Ahead of me – Righteous Paths
Within me – Restored Soul
Against me – My Enemies
For me – His Rod and Staff
Around me – A Rich Table
Upon me – Oil of Anointment
Above me – Overflowing Blessings
Behind me – Goodness and Mercy
Before me – God's House
The last line of the Psalm: "I shall dwell in the House of the Lord forever.", is a powerful affirmation of hope and faith. As Christians we have been chosen to be God's sheep and Christ is our shepherd. We are safe and assured under His care. I suggest that you make Psalm 23 your Psalm. Read it slowly and meditate on its meaning for your life. Be a faithful follower of your Shepherd, Christ. In Him you will find peace, hope, and rest for your soul.
The Lord is my Shepherd – that's more than enough.
Phil Anderson