Usually, I'm a person constantly on the go and always talking. I don't like silence, my parents have always said that I often just talk to myself so that I can fill that silent void. Since the Stay at Home Order came into effect I have found myself alone in the silence more often that not. Trent is still considered an essential employee at the pharmacy and is also working hard with a few projects for his film company. I help when and where I can, but there are times where he needs to be left alone so he can concentrate on his editing.
Sure, I have my dogs but they don't speak english. Our corgi-mix, Molly has always been the silent type and our puppy, Milo will "talk back" to me when I talk to him but it's not the same has having a real conversation. I always look forward to Zoom meetings and online get togethers so that I can actually talk to someone...but it's not the same.
Despite this, I still find myself at peace. One doesn't want to watch Netflix constantly, so I have been trying to fill this silence using other avenues. There have been a lot of good things that have come from it actually. I'm the type of person who takes the Bible Verse John 10:10 seriously: "The thief comes only to steal and kill and destroy. I came that they may have life, and have it abundantly." In this case, the thief is the the coronavirus and also the silence that comes with social distancing. Jesus came so that we can have life and live that life well, finding the JOY in it.
This is all not to say that I think we should ONLY feel joy right now. There is something important to be said about your feelings and acknowledging them---good or bad. It's healthy to mourn what we've lost right now. Your feelings are your own and God wants you to feel those for a reason. They are perfectly justifiable, but you shouldn't let them have total control. The silence can be scary. It can be isolating. It can make you feel so small and worthless. Don't let THOSE feelings control you. Always remember that God is with you, and find JOY in the things that you have right now!
So I've provided a list of the Top 5 things that I've found that give me joy during this time of silence.
1. My apartment has never been so clean.
Okay so if you ask Trent, this MIGHT be a bit of a stretch because there is still some clutter here and there and when we clean together the apartment is spotless. But I am a individual with ADHD so the fact that I've been cleaning as much as I have to fill the silence is quite an accomplishment. I usually do at least one chore a day, but since the Stay Home Order I have found myself doing three or four. Finding joy in the clean space that we live in makes dwelling in it a lot easier and I have found myself to be more positive on the days that I have done a lot of cleaning.
2. I have been able to rekindle old passions.
As I was cleaning things, I ended up coming across an old box that was never unpacked when Trent and I moved to Traverse City over a year ago. Inside this box was a bunch of old notebooks, charts and timelines. When I was in high school and early college I was working on a fantasy novel for nearly two years. Life had got in the way and I found myself unable and uninspired to write, too caught up in the adult world and adult responsibilities. I sat down and read my old work and found myself transported from my apartment back to this old world with these characters. I found myself coming up with new adventures and characters, soon I found myself grabbing an empty notebook...and two new notebooks later I am writing again with a passion. My novel is something that feeds the imagination and the creative mind that God gave me. Will other people ever read it? Probably not. But it's something that gives me joy and makes the silence a little less silent.
3. I've been learning and trying new things.
As a few of you know....I'm not a cook. I hate cooking and really don't have the attention span for it. My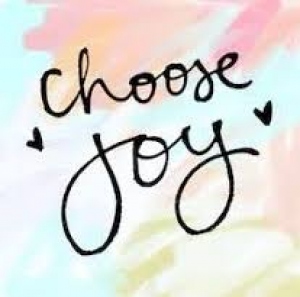 husband is the chef in our relationship and I've always been content with letting the kitchen be his space. However, during this time of social distancing he has been working very hard both at the pharmacy and with his film company--helping with "Real Church Virtual" and also working on another project for another client. This has been an opportunity for me to help with his workload by learning how to edit videos--something that I never thought I'd be doing for his film company and also cooking dinners. Sure, I've butchered a few recipes and I may have set off the fire alarm once but it's actually been fun to try old recipes, adding new things to them to see if Trent can tell the difference. The time spent on this has brought me joy.
4. I have been getting a lot more sleep.
As I stated before, I'm a person with ADHD. Sometimes my brain doesn't like to turn off and go to sleep and I will find myself lying awake for hours on end. It's quite frustrating when you know you have to be up early the next morning for work. While there have been times where I have stayed up later than I probably should, I have found myself able to have the freedom to sleep in a little here and there or take an afternoon nap. Being well rested has given me the ability to better find joy in everything that I'm doing right now.
5. I have been finding time to sit and read The Word.
I try to do a morning devotional every day and spend some time in my Bible and in prayer. Before the Stay Home Order I would sometimes find myself rushing through my devotional or not really concentrating on the Words that I was reading in my Bible, so that I could get on with the rest of my day. Now that I'm home and don't have any place to be, I've realized that I haven't been taking the proper time or have allowed myself to be in the correct mindset so that I can absorb the Word and what Christ is telling me. Having the time to sit and meditate on the Word has given me the ability to really think and understand what He is telling me, and has given me joy and breathed new life into me.
I hope you are finding your own ways to find joy in the silence of this isolation. I would love to hear about your top 5!
Cheerfully in Christ,
Annie