'm so excited that summer is here! More and more, I find myself itching to step outside and enjoy the sunshine and the warm weather. I have always thought myself to be the type of person who loved the Fall and never really cared about the other seasons...but during the course of this Quarantine, I'm finding myself truly appreciative and in love with both spring and summer so far. I think that the reason for this is that I've actually been able to watch the transition from Spring to Summer. Often times, I'm too busy to notice. One day it's Spring and then all of a sudden, BAM summer has arrived. Perhaps one of the reasons I seemed to prefer the transitional season of fall was actually because I had never taken the time to observe when things burst to life during summer time.
The other day, Trent and I were on a hike in the woods stretching our legs and we noticed that all of the buds on the nearby trees had begun to bloom. Normally, this would upset me because I have the most horrific seasonal allergies you could imagine. Yet this time (even with my runny nose and many sneezes) I was captivated by the colors and the beauty that was surrounding me. I was taking the time to witness and observe the beauty of life.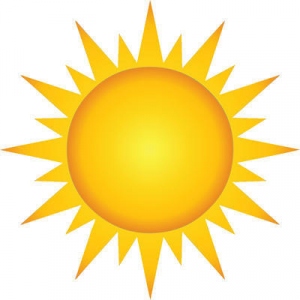 My mom also mentioned that the path she walks on in the woods around my parent's house has begun to go through some seasonal changes. They live near a marsh like area and all throughout the spring she has been keeping an eye on some frog eggs. She enjoyed watching them hatch and become tadpoles and this morning she called me absolutely giddy because for the very first time today she heard the frog's chirping to her good morning and plopping off the lily pads into the water. After I had a good laugh at how excited she was about frogs, I thought about how precious of a moment that was for her. Something that she probably wouldn't have paid attention to if she had not had to take the time to slow down because of quarantine. She was able to take the time to witness the beauty of birth.
I realize now, that is what spring and summer are! The beauty of life and birth. Animals are born, trees bloom and the sun emerges from it's slumber. 2 Corinthians 5:17 says "so if anyone is in Christ, there is a new creation: everything old has passed away; see, everything has become new!" We are taking the time to witness the new creation in Spring and Summer. It's such a beautiful gift from God. I had mentioned a few blogs back that I have been able to take the time to observe God in all things...and He is definitely in this Season of Change.
Cheerfully in Christ,