VBS '19: A Miraculous Mission!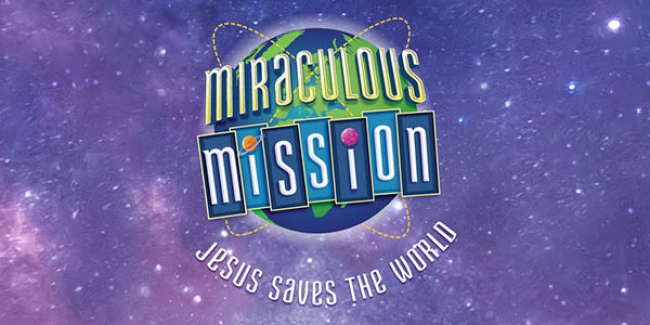 Welcome to the 2019 VACATION BIBLE SCHOOL page!
We are excited to present Miraculous Mission as our theme this year, and share how "Jesus Saves the World..."! Join us for worship, crafts, games, and nature activities! Registration is FREE, but donations are always welcome!
Dates: July 22nd -July 26th (Monday thru Friday)
Time: 8:30am - 1pm
Grades: Kindergarten thru 6th grade (ages 4-12)
DRESS UP DAYS
Monday--Miraculous Monotone (all one color)
Tuesday-- Tie Dye! (wear one pre-made, and bring a t-shirt to tie dye!)
Wednesday--Wacky Water Day (Bring a bathing suit, towel, and a wacky outfit!)
Thursday--Pajama Day
Friday--Favorite color!
Questions? Contact Alexis at alexis.steig@bethlehemtc.org OR Laura at leapcoach16@gmail.com