Vacation Bible School 2018
We are excited to announce our Vacation Bible School 2018 Theme:
SHIPWRECKED: Rescued by Jesus!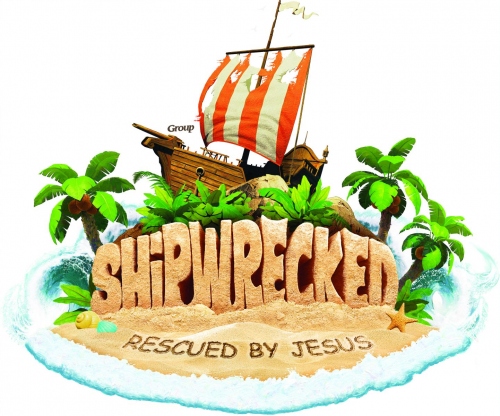 From our Christian Education Coordinator, Meghan Denton:
VBS '18 Coming Soon!
This year's VBS theme is Shipwrecked! Throughout the week we will be learning about how Jesus saves. We will celebrate and discover through crafts, games, bible study, nature, songs and worship and daily bible verses.
Where is it? VBS '18 Shipwrecked will be organized and hosted by Bethlehem Lutheran Church. We are located right at the base of Old Mission Peninsula, across from Bryant park.
When is it? Mark your calendars for July 30th through August 3rd. VBS will officially begin at 9am on Monday, July 30th but doors will open at 8:30am for at the door registration. Also, we want to flexible for the busy families so optional early pick-up will begin at 12:30 but each day will come to a close at 1pm.
Who can register? Our curriculum is geared towards ages 5 through 11 (children entering Kindergarten thru 6th grade). However, if you are 12 or older and would like to be apart of our team you can register to volunteer on our website!
When does registration open? Registration is open NOW online! Be sure to check out the Bethlehem website for participant early registration and volunteer registration! VBS REGISTRATION IS FREE!
Join us this summer for VBS '18 Shipwrecked! Come celebrate God's creation and discover how Jesus saves!
Theme Dress-Up Days! (for kids AND adults!)
Monday: Bandana Madness!
Tuesday: Tie-Dye Tuesday (A Classic!)
Wednesday: Waikiki Wednesday (Hawaiian attire!)
Thursday: BLC Pride
Friday: Pajama Day!
Helpful Links!
Click on any of the topics below to be directed to those pages.
Please see sidebar for more information!