"The Bethlehem Star" Newsletter
Follow the Bethlehem STAR; check it out here!
Click on the latest edition of the STAR below to the right, or click the months below to open the STAR of your choice:
October 2019 STAR ("Stewardship and Vision Edition" - Vol. 1 of 2")
April 2019 STAR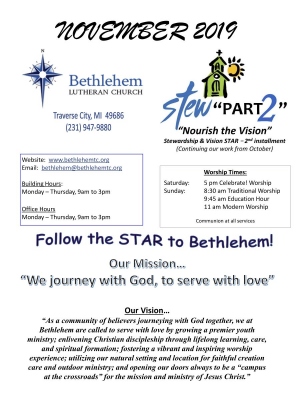 October 2018 STAR ("Stewardship Edition")
November 2017 STAR (125th Anniversary)
We hope you enjoy our newsletter, and we hope to see you at Bethlehem soon!
-BLC Web Team