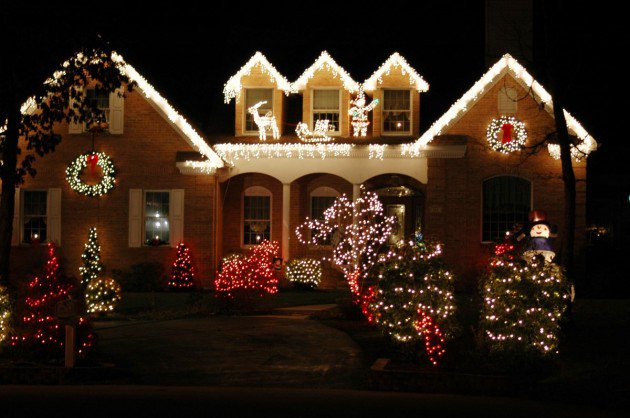 The December gathering will be at noon on Thursday December 20th.
Pot luck lunch at noon, ham provided by Oleson's Food Store. After lunch we will travel to the home of Joe and Fran White to view their Christmas decorations. (They live less than 10 minutes from the church)
They were previously mentioned in a Record-Eagle article about Christmas decorating... No, the one above is not theirs... The White's is awesome...
Yes, wear your favorite Christmas sweater...
Any questions, reach out to Butch or Jan...at etwaisanen@centurytel.net or 231-271-3802.