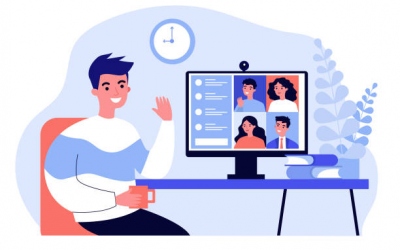 Our Virtual Experiences -
The links below are our main virtual experiences and virtual fellowship opportunities. All are welcome to join us! Just click the buttons below on the designated time/day!
• "Real Church Virtual" Live Watch on Facebook : Every Sunday at 9:00AM
->•Zoom Fellowship Time now Sundays after the Live Watch approx 9:45AM! ...More login info above.
• Book/Bible Study on Zoom : Every Wednesday at 12:00PM
(Visit our Private Youtube Playlist for the last recorded book study sessions HERE! Check also soon for recent uploads!) We wrapped up the Paul novel this past Wednesday and will begin our Bible Study on 1st and 2nd Corinthians (with "Session One") Wednesday November 11th at noon with the usual Zoom login information!
•"2.0 Experience" Live Watch on Facebook : Every Wednesday at 7:00PM
FINAL "WBLC" AIRING THIS WEEK
• "WBLC" on Zoom : Wednesday at 7:30PM (going "live" to Facebook at 7:45PM )
We will continue to offer the 7pm "2.0" Holden, Taize, and Advent worship content.
You can also check out "Real Church Virtual" and "2.0 Experiences" on Youtube after they premiere on Facebook!