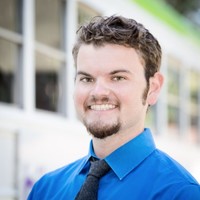 BATA's Tyler Bevier answers all your questions on BATAs schedules, plans, and more...
Tyler Bevier of BATA has been rescheduled for our November gathering. It will take place on Thursday November 21 with a pot luck lunch at noon. Hope to see everyone there, Feel free to invite a neighbor, friend or even a safe-looking stranger.

Buth and Jan say they can get a turkey donated If someone is willing to prepare it. Reach Butch and Jan at: etwaisanen@centurytel.net or 231-271-3802.