Join us in taking the gospel message from paper to web, with a new blog on BLC's webpage called "Hope Spreads Further: From Crisis to New Life" and we welcome your input! You are invited to submit your "picture of hope spreading" to Pastor Paul (paul.busekist@bethlehemtc.org) as the days progress. We also welcome any devotion or thoughts you'd like to share with that photo (but just a photo of hope by itself is fine, too). Pastor Paul and the BLC staff will be adding to the blog each week. All so we can all think of something besides viruses and dire warnings, but something much bigger and powerful that "spreads further": God's eternal and healing faith, HOPE, and love!
Phone Tree Underway to stay in touch

The Phone Tree is reaching out to all at Bethlehem. Just checking in to see how we are doing. Have you had a call or two? If you would like to participate, please reach out to Barbara Oster at admin@bethlehemtc.org
New BLC mailbox!
Friends, we have been working tirelessly to figure out a way to provide you with a way to still send your offerings or other mailings by way of postal mail (now that our building doors are locked). Our new outdoor mailbox by the front door is now up and running. (Please note, we're told if you want to physically drop an envelope in the new outside USPS mailbox, by law it requires a stamp!)
We also have NEW online PayPal "Donate" button on our church website, found at www.bethlehemtc.org>Giving>Make A Donation.
There is also another special outdoor receptacle. Special thanks to our very own Norm Fred for taking the time to put it together for us.
Coronavirus Steps- More important than ever...
Our synod and the Grand Traverse County Health Department- thank you Jodi Kelly- have provided BLC with a valuable resource on combatting the coronavirus. Go to behtlhemtc,org/downloadpage... You have to type that address in full (you can not navigate to this page).
Two Service Projects
A group is going to Gladwin on Thursday June 18 to assist a family with clean-up in the wake of the flooding there.
Friends! We are still looking for a few people to help out with our service project on Thursday, June 18th. We will be helping a family in Gladwin, MI clean up damage from the floods, and right now we have 6 people heading their way. We could use an extra 3 or 4 faithful servants.
If you are interested in helping our the Service Project team please contact either Pastor Paul or Annie (we will round out the team at - 10 people; any more and we may not have enough work to go around.)
Please consider and take note of the following:
* It is about a 2 hour drive to Gladwin from Traverse City and we aim to begin our service project around 10:30AM. Please plan your departure time accordingly.
* You are welcome to leave for the service project from your own homes or we are able to meet up at the church. If you are planning on meeting up at the church, please arrive at 7:45AM and be prepared to leave promptly at 8:00AM.
* We aim to work until about 3:30PM and then depart for home. We do not have to meet up back at the church afterwards.
Please wear your masks and practice appropriate social distancing during travel as well as at the service location!
What to Bring:
Wear clothes that can get dirty
Boots (NO FLIP FLOPS)
Masks
Rubber Gloves
Rags
Buckets
Water Bottles
If you are interested in joining us on Thursday, please reach out to either Pastor Paul or Annie Slabaugh to obtain the address as well as additional details.
The second service project will be a can drive. Details to follow soon.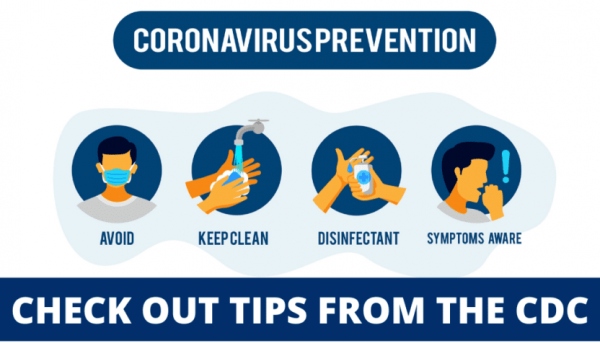 BLC Book Club - HOLD FOR NOW!
Continues the 4th Tuesday of the month at 5:30PM at the Cottage Cafe. All are welcome. You can choose to eat or drink something...or just jump into the discussion... This month "The Code Girls" by Liza Muncy.
And There's More!
Finger Food Fellowship would like to thank all of the wonderful volunteers who have signed up to bring treats on Sunday mornings.