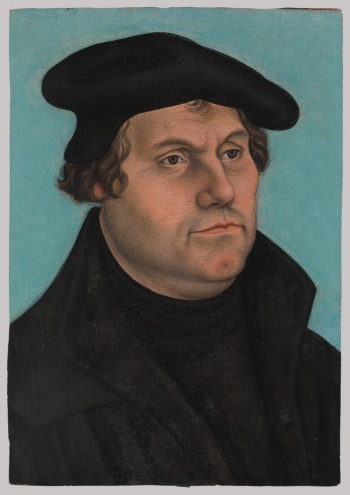 Dear Bethlehem friends,
This coming Sunday morning, October 13th, we continue our adult education series "Making Sense of Martin Luther" by Lutheran theologian David Lose with Session 2: "Freedom!"
Here are a few updates:
1. We will meet in the Youth Room each Sunday morning at 9:45am during the next 2 months, with the exceptions of the following two weekends: Sunday, October 20th (when Assistant to the Bishop David Sprang is at Bethlehem) and Sunday, November 10th (when BLC will hold a special intergenerational event between services).
2. We have scanned in and made available the 2nd chapter, also available at the private BLC weblink below (we will only provide "for educational use only" photocopies for the first 3 chapters, for copyright and copy cost reasons.) If you would like a paper copy, we encourage you to print out these chapters early on and order a book for texts beyond the 3rd chapter, through the church or directly at augsburgfortress.org:
http://www.bethlehemtc.org/downloadpage
We will focus on the following chapters on the following dates (You don't have to read the book, but the intro and chapters 1-3 will be located at the BLC private server link below, and it is good stuff; we will not email out all chapters, for copyright and printing reasons, but a book order sign-up is available in the church):
Session 1 (Oct. 6th): The Reluctant Reformer
Session 2 (Oct. 13th): Freedom!
Session 3 (Oct. 27th - notice we have a synod presentation Oct. 20th): The Present-Tense God
Session 4 (Nov. 3rd): The Ambidextrous God
Session 5 (Nov. 17th - notice we have the Intergenerational Event Nov. 10th): Called for Good
Session 6 (Nov. 24th): God Hidden and Revealed
Session 7 (Dec. 1st): Sempul Simul
We hope to see you Sundays!
- Pr. Paul, Annie and the mystery presenter to be named later ;)