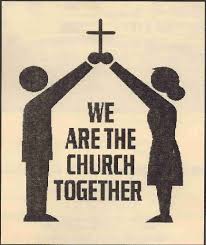 Planning a great service with a wonderful message...with all of us together.
And with each of us bringing a dish, we'll have that nourishment as well.
Hope to see you there!
Last names beginning with the letters below are offered this suggested guide...or just bring your favorite Main Dish.
A-D Fruit
E-L Main Dish
M-R Dessert
S-Z Vegetable Dish
Use the refrigerator or oven as needed prior to the service... If your dish requires additional preparation before the buffet, please return to the kitchen after communion for any last steps.
All together now!