The BLC Food Pantry is Open!
Your donations are welcome- non-perishable items please.
Always there for those in need.
Right by the outside door to the kitchen.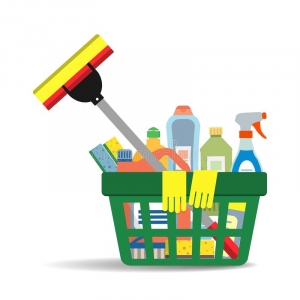 Fill 'em Up!
WELCA's project for 2022 is filling laundry baskets to be given out to families who utilize the Baby Pantry here at Bethlehem on the second Thursday of each month. Below is a list of items to be included with each basket. NOTE: When items are purchased at the Dollar Store (items are now $1.25 each...), a complete basket will cost around $15.00 plus tax. You may fill a complete basket or bring single items. Leave your filled baskets or items in the Narthex by the display table. A sample basket is available for you to check out. Items needed are:
One Laundry Basket, Softener or dryer sheets, Liquid laundry detergent, Disinfectant wipes &/or spray, Microfiber cleaning cloths, All-purpose cleaner, Bleach, Toilet Paper, Tissues, Hand soap, and Rubber gloves.
Thank you for your participation!
Did you see all that Tide and other goodies?!