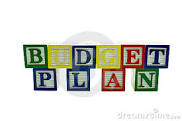 The 2018 budget was approved at the December 10 Congregational Meeting...with a challenging increase in giving of over $6000...and with that a deficit of $6000.
Pledges are still coming in...
The 2% increase in the forecast pledges is attainable.
And a special "Close The Gap" (Should that be "Mind The Gap"?) effort is underway. Green envelopes are in the pews, at the back of the sanctuary and in the office... If each "giving unit" could donate $50...the deficit could be extinguished.
Time to consider growth at Bethlehem...funded by growing the budget...