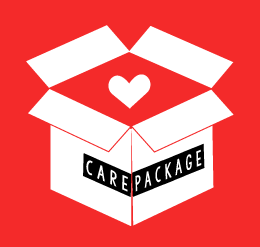 Every year, the BLC Christian Education Committee sends our college students/military personnel Care Packages. If you are the parent or know a college student or military member who should receive a box, please send their EXACT address to Nancy Ammann at nmammann@gmail.com. Thank you!
Due to our recent inclement weather, we are going to be assembling college/military boxes on SUNDAY, February 17th, please bring donations in by this date! Please label donations: "College/Military CARE Package donations".
NEEDED ITEMS
Toiletries (toothbrushes, toothpaste, deodorant, chapstick, etc.)
Small games, playing cards...
Healthy snacks! (granola bars, dried fruit, nuts, gum, etc.)
Blank notecards, sticky notes, postage stamps...
Pens, pencils, Sharpies!
Items of faith... Pamphlets, booklets... A personal note of encouragement!
Small paperbacks, bookmarks...
Tea, hot cocoa, coffee packets... Maybe sugar and creamer too...
Microwave popcorn, soups...
Maybe even a small McDonald's gift card? Lifesavers? Tic-Tacs?
We are sure the contents will be welcomed by every one of our younger BLC family members...
THANK YOU!