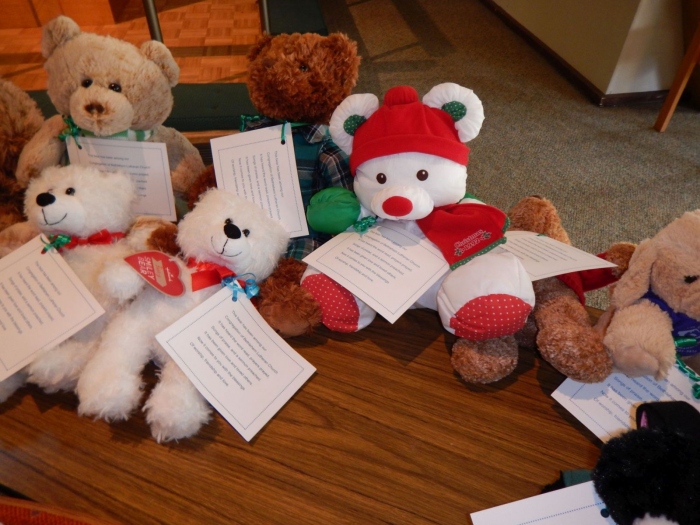 Pastor Paul blessed the bears again this past weekend... Christian Caregiving Chair Jan Stretlien coaxed a signifiant sloth of bears into the sanctuary where they posed, and snorted, and prepared to go out into the congreation and community to bring joy to those who need it.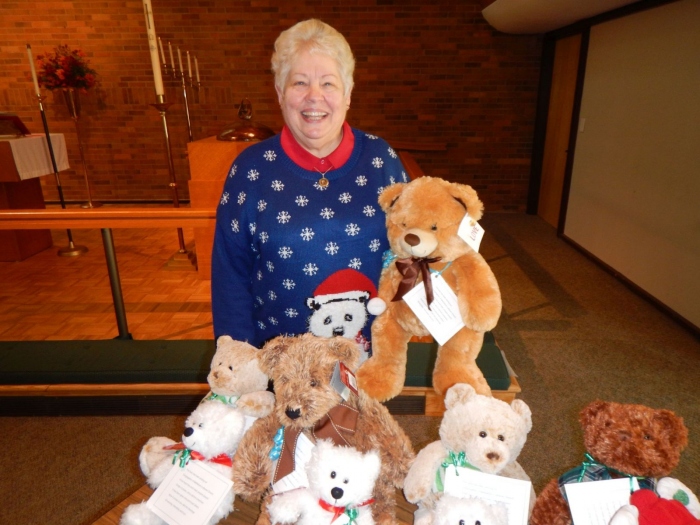 Here's the proud "Den Mother"...Jan Stretlien...
The Christian Caregiving Committee has delivered dozens and dozens of bears...who love to cuddle with their newfound friends...of all ages. They're warm, friendly, and never ever talk back...
Bless this wonderful ministry.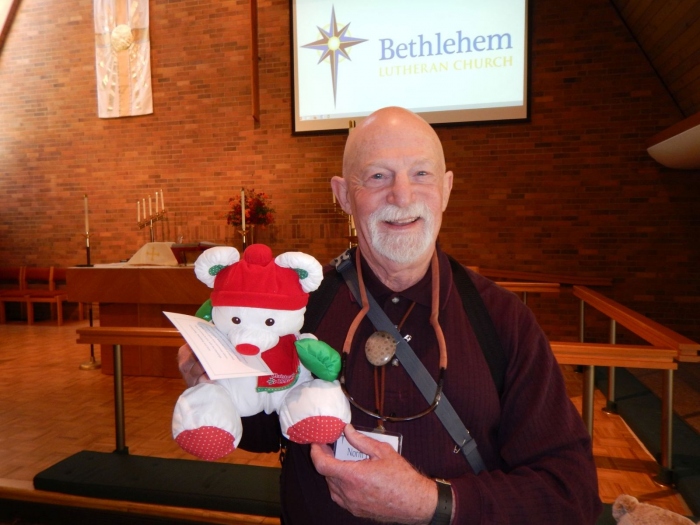 Happy. Happy! Here's Norm Fred posing with a little cutie... That's Norm on the right.