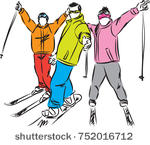 Yes, the Bethlehem Ski Team- made up of skiers of all ages and skill levels- will head to Crystal Mountain at noon on the 11th of February. The plan is for a full day of skiing, dinner and a devotional and a return about 8PM.
If you want to go...kids, parents, friends...just get in touch with Alexis via e-mail (alexis.steig@bethlehemtc.org)or call her at the church office.
Those kids who help with the pancake breakfast on the 14JAN...ski free! Will post prices for others shortly.
Norm Fred is negotiating!