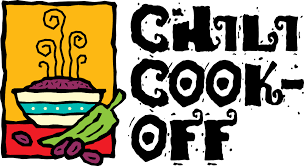 March 31st! Yes, that's a Jubilee Sunday. So right after the 10:00AM service...about 11:30AM in Fellowship Hall! As noted, meat, chicken, or your own non-meat, vegan, vegetarian creation. Entrants must sign up in the Gathering Space prior to the event... Members- and non-members too- are welcome to enter.
Tasters make a free will donation...which will go to support the youth of BLC as they head out to Marvell, Arkansas to do some good work. Yes, reflecting Christ's love by applying their hands!
A great opportunity to invite friends and neighbors to Bethlehem for both worship and a great event.
Yes, we'd love you to bring dessert...
Last names A-M bring a dozen cookies; last names N-Z bring brownies...
This only adds to the ice cream that will be provided along with toppings...
Questions? Alexis is the keeper of the pots, pans, and secret recipes... Reach her at alexis.steig@bethlehemtc.org.
Rumor has it, Jan Stretlien has a Norwegian chili that has fish in it... Not sure what ceategory that fits...